Back in time – Part 5
Part 4 of this series of article on the history of the Lavender Federation Trail was published in March last year in Footsteps Volume 20 Issue 1.
All past issues of Footsteps (and Pedals) are available to read on the Lavender Federation Trail website. When a new web site specifically about "South Australian Recreation Trails Incorporated" is completed and goes online, the complete record of the trail's development will be a part of the website (the one you are on now).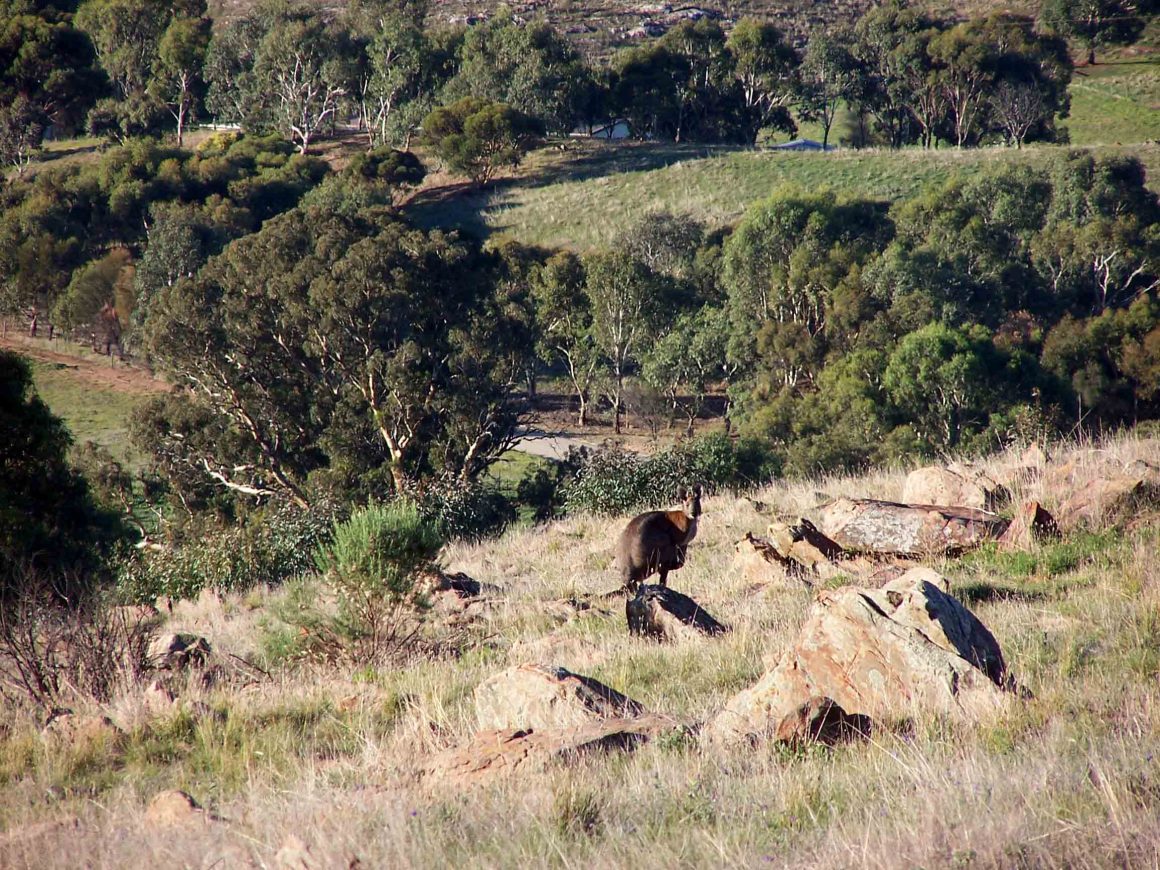 The Tungkillo to Springton section of the Lavender Federation Trail was officially opened on the 7th of May 2006 at Springton together with the release of Map 2 Mount Beevor to Springton. Version 1 of this map included the main trail and the first of many loop and spur trails, the Tungkillo Loop Trail.
Planning by Ian Pool and his team was well underway for future sections of the Trail. Thinking at the time was:-
Stage 4: – Springton to Keyneton.
Stage 5: – Keyneton to Stockwell.
Stage 6: – Stockwell to Truro via a disused railway corridor.
Stage 7: – Truro to Kapunda.
Stage 8: – Kapunda to Tarlee.
Stage 9: – Tarlee to Rhynie.
Stage 10: – Rhynie to Auburn.
Stage 11: – Auburn to Clare possibly using the Riesling Trail.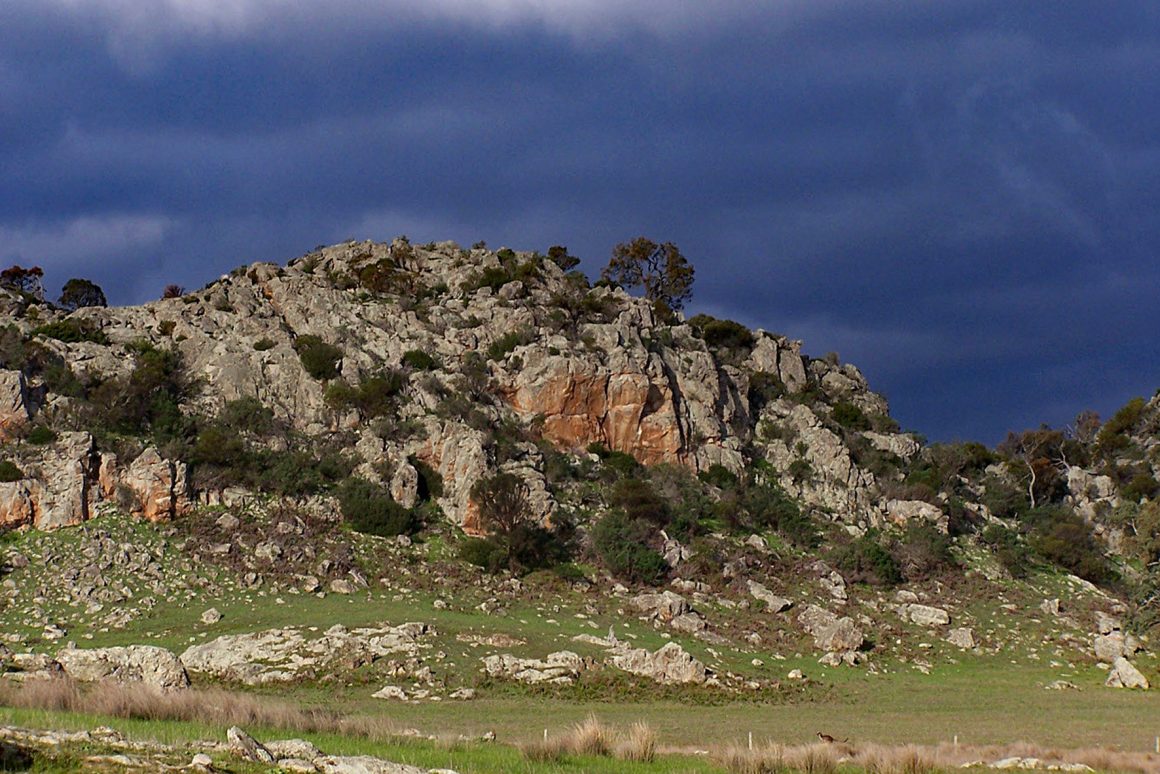 The next section of trail planned was from Springton to Truro. This was to be one of the most difficult sections to investigate. Around eleven alternative routes for the main trail were investigated, one alternative incorporating a section of a disused section of rail corridor from south of Stockwell to near Truro. This section was eventually scrapped as a possible route because of the demand by authorities to pave the railway ballast. The possibility it may, in the past, have been sprayed with arsenic required paving, a cost to SARTI could not justify.
A look at the map of one small section of the area between Springton and Truro gives an indication of the amount of investigation required to find a suitable route for a trail. Many months of investigation, initially looking at detailed maps showing road reserves, on the ground investigation walking and driving hundreds of kilometers, visiting, and talking to residents, resident associations, and landowners. Experience had shown SARTI that nothing can beat local knowledge and utilizing that knowledge, experience and cooperation gives the best results.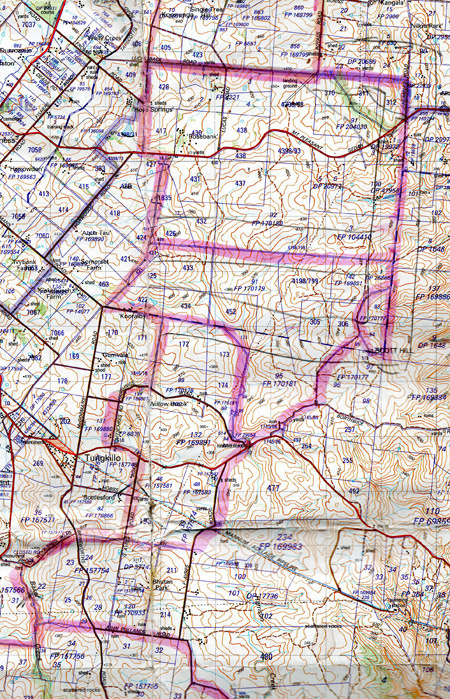 Eventually, as the alternative routes were investigated, a preferred route for the main trail was established. It would be 40 kilometers long.
The next step was connection to nearby towns. Following principles established by Terry Lavender and early proponents of the trail that it should, where possible, go through or near smaller regional towns and communities, link, spur, and loop trails were investigated. The result was the plan to build three spur trails to Truro, the Princess Highway NE of Truro and Keyneton. Additionally, there would be three loop trails at Springton, Eden Valley and Moculta totaling 45.5 kilometers.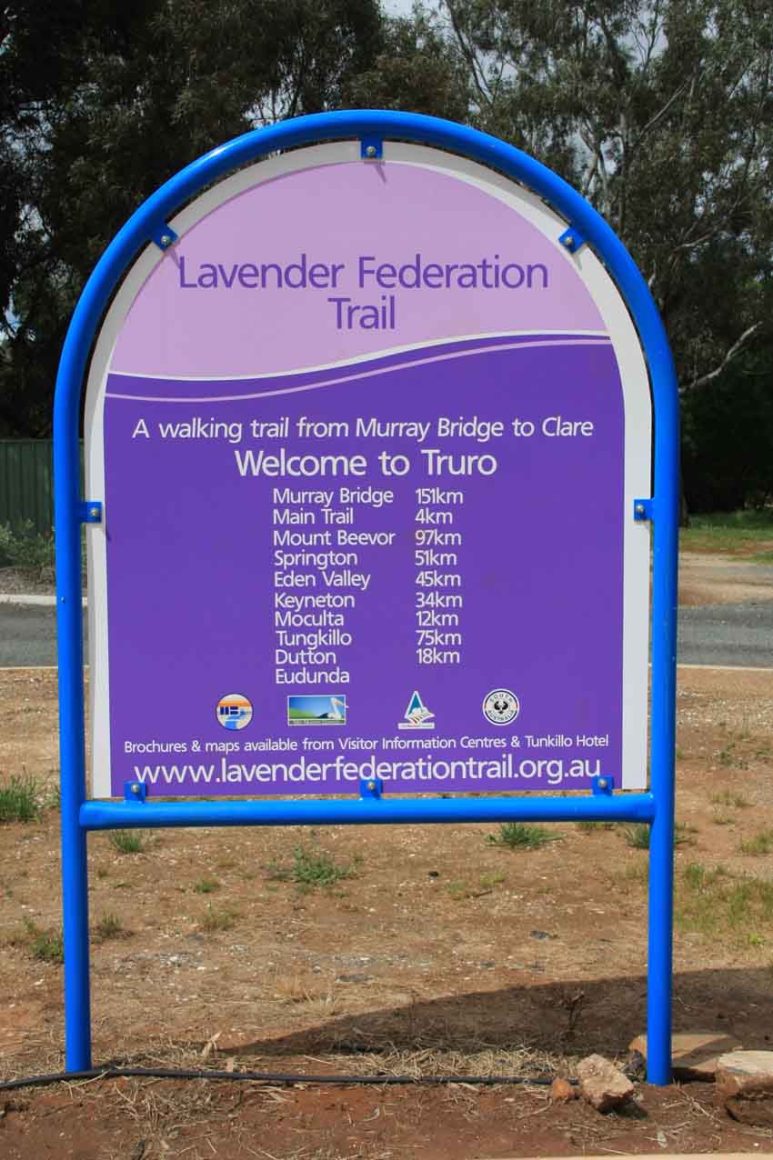 As trail route alternatives were investigated and alternative routes eliminated, the number of stiles, markers and interpretive signs required became more defined. An application to build the next section of trail was submitted to the Office for Recreation and Sport in August 2008 requesting $67,307 for 50% of the project cost. The application was unsuccessful.
Further applications under other funding programs were submitted. Two in 2009 and one in 2010, each for lesser amounts for specific sections of the overall trail and connecting loop and spur trails. The 2010 application to the ORS for $9837 to build the Springton-Keyneton main trail was successful. Third time we had applied for funding for the Springton to Truro section, but it was a start. A further application for the next section from Keyneton to Truro was submitted late 2010. This application was also successful.
Funding of some of the loop trails and erection of interpretive signs in towns were funded by Local Government.
Successful Federal Government grants enabled SARTI to purchase tools for trail building, first aid kits and reimbursement for volunteer vehicle expenses. As trail building locations extended further from Adelaide, travel costs to our volunteers were increasing.
While investigation of the next trail sections, funding and trail building commenced, other SARTI activities were proceeding including:-
Investigating taking the existing trail off Hartman Road Monarto onto DEW land. After the expiry of leases for stock grazing, this occurred in late 2015, SARTI was permitted to use this land with the new section built by walkers and mountain bikers. The revised route was incorporated into the 2nd edition of map 1.
Attending a trail building seminar and practical workshop in Rocky Gully conducted by Forestry SA. Forestry SA were then the land managers of Rocky Gully that is now part of Kinchina Conservation Park. Forestry investigating trails in Rocky Gully estimated an outlay of $30,000 to upgrade the LFT through Rocky Gully and $90,000 to build the northern loop trail.
Several sections in Rocky Gully were upgraded by two Green Army teams working over two weeks in 2009.
Opening of the 2009 Walking Season was organized by SARTI at Eden Valley
A web site was now active but quite basic.
A public meeting at Eudunda to inform local residents of our future plans from Truro to Eudunda occurred in late 2010. Attended by a wide variety of residents, businesses and landowners, feedback increased the length of the trail by over 10 kilometers as property owners suggested more scenic alternatives. One offering his property for the trail and, if we supplied materials, build the trail and maintain it.
Presentations made at Burra, Barossa Council, and the Truro Community Association.
The Eudunda to Truro section was opened at Truro in April 2012. It had taken 6 years from the opening in Springton to plan, obtain finance and build over 85 kilometers of trail.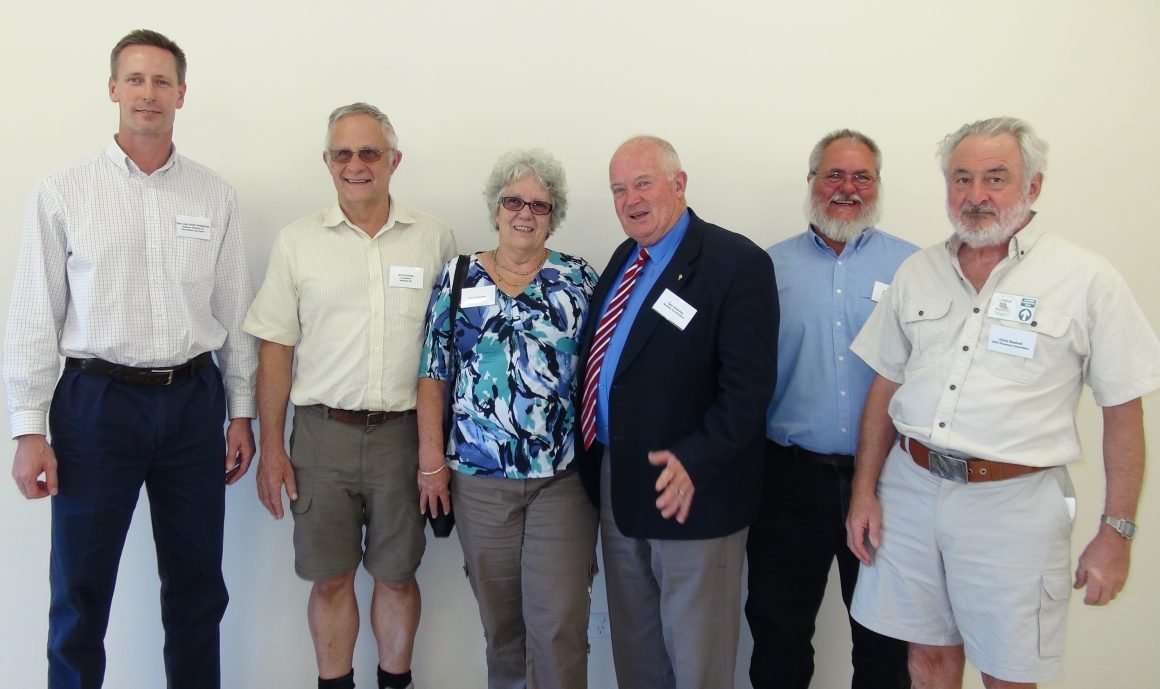 Back In Time – Part 5 (Please Note: Part 6 has not been written yet)
Written for the Footsteps Newsletter
Volume 21 Issue 1 March 2022
by Graham Hallandal
Read the full newsletter here