Back In Time – Part 1
Who thought of the idea of having a walking trail in that area of South Australia? How did the Lavender Federation Trail start?
These are some of the questions we are sometimes asked at displays and through the web site so, after 12 years of "Footsteps" newsletters, it may be interesting to go back in time with a brief history of the Lavender Federation Trail.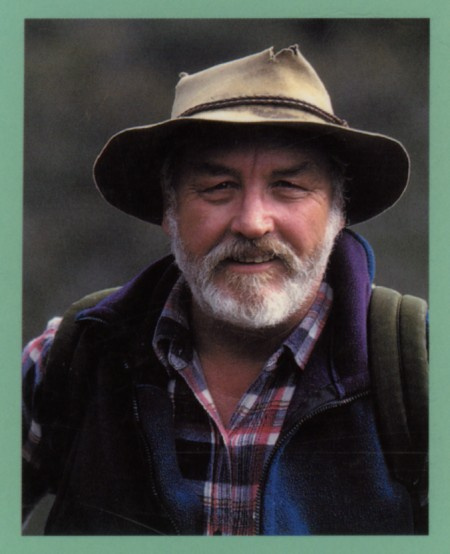 The idea of the Lavender Federation Trail came about in 1998 when Terry Lavender, the man behind the building of the Heysen Trail, was walking through the Ferries Mc Donald Conservation Park at Monarto when heavy rain intervened. Deciding to return to his home in Adelaide via the eastern side of the Mount Lofty Ranges, he was surprised to find the area was not all flat, uninteresting country but a wealth of good walking country with high ridges, gorges and sweeping panoramas never explored by walkers before. With the assistance of well-known identity, George Driscoll, it was decided that it was feasible to build a trail from Murray Bridge to Clare.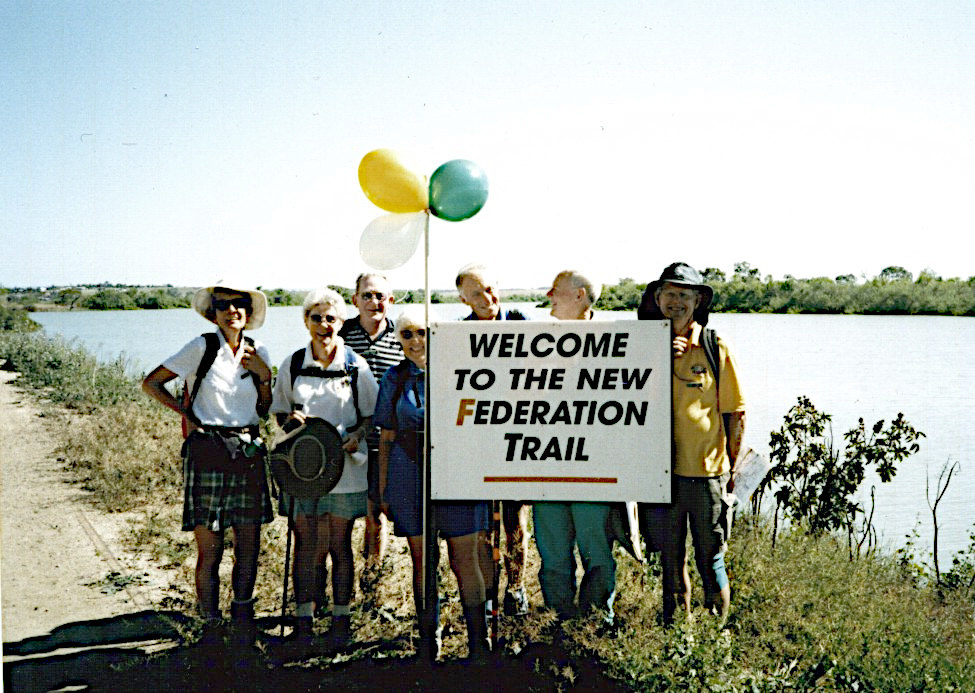 A public meeting was held in Adelaide with invitations sent out to Local Government, walking clubs, bike and horse groups to attend resulting in-principle support of Walking SA. It was decided to call the new trail, the "Federation Trail" as it was intended to open the first section in 2001, the Centenary of Federation in Australia, to start the trail at Murray Bridge because of the support of the Rural City of Murray Bridge representative at the meeting and to form a steering committee. This committee eventually became an incorporated body, South Australian Recreation Trails Incorporated (SARTI).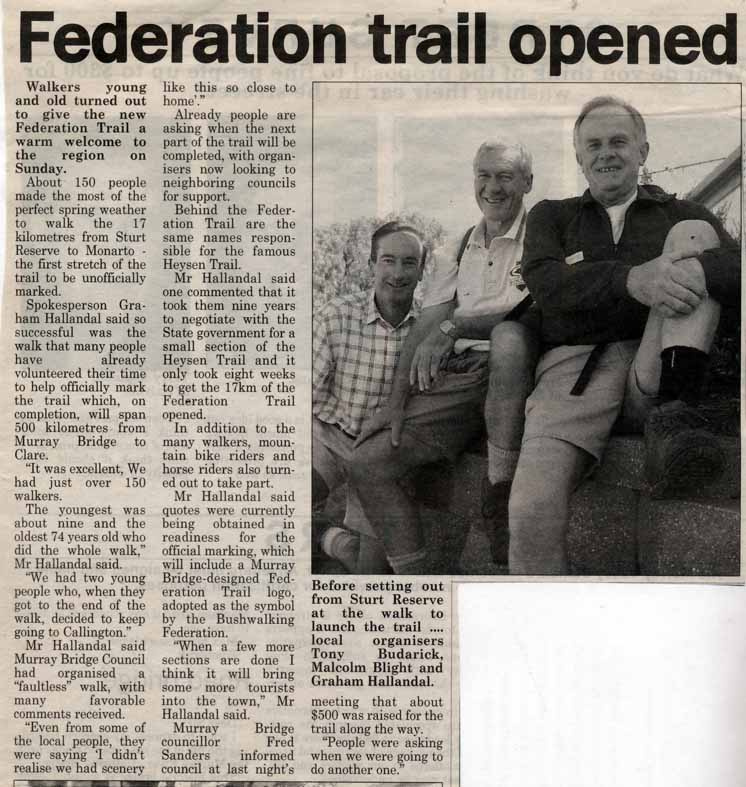 On Sunday 26th September 1999, the first public walk took place with a group of around 150 taking part in a walk from Sturt Reserve, Murray Bridge to the Monarto Recreation Reserve. Shuttle buses returned participants back to Sturt Reserve for afternoon tea and the presentation of an "Inaugural Walk Certificate. The first steps had begun.

Back In Time – Part 1
Written for the Footsteps Newsletter
Volume 12 Issue 4 November 2013
by Graham Hallandal
Read the full newsletter here (PDF)